This short video is a follow-up on a comment made by alex_starc in the 10 Free HDRI Spherical Skies Maps post. He had issues with the sky being too dark in the render so I just recorded a short session of how I setup my scene with Image Based Lighting (IBL) using and HDRI map. Hope this helps.
How to setup HDRI lighting in 3dsmax with VRay
In this video I'm showing how I setup scene lighting using a VRayLightDome and the VRayHDRI texture loaded with a HDRI (Viz-People HDRI Vol. 01 Map 03 and My own PureLIGHT No. 11). If you have any questions, please use the comment box below 😉
(Click here to watch on YouTube)
Here is one of the renders that I made during the testing of the new HDRI maps.
Tweaking the HDRI in Photoshop
Since the 2nd part is taking to long to get done, here is a short video to describe the Photoshop postwork that was done on the original HDRI in order to make the shadows look crisp.
(Click here to watch on YouTube)
If your workflow for setting up Image Based Lighting (IBL) is different, please share it with us by commenting below.
And one more thing…
Get a free PureLIGHT HDRi
You can have my most popular PureLIGHT HDRi 001 – Mid Sun Clouds for free. Go ahead and take it for a spin… I would love to know what you think of it and how I can make these better.
Visit the PureLIGHT HDRi Help & Feedback Page for… well… get help & send me feedback 😉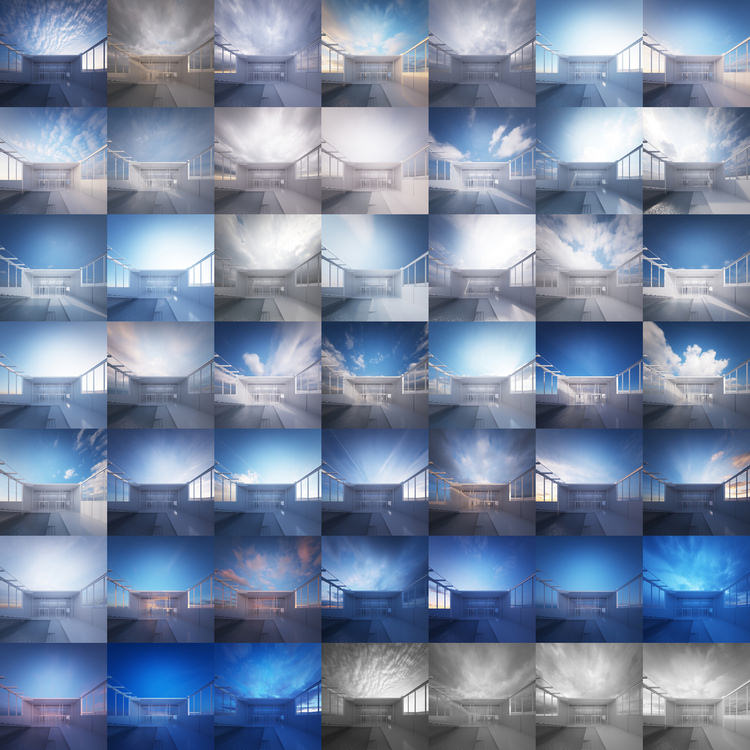 Peter Guthrie HDRi Skies Shop
Peter Guthrie is responsible for the most popular 360 HDRI skies being used in Architectural Visualization. There are currently 45 HDRI skies in his catalog, covering scenarios such as Cloudy, Sunny, Dawn, Dusk, Dramatic and Overcast. Named after the hour taken and span sun elevation from 0 to 50 with high dynamic range captured.